William Acres
- Assistant Professor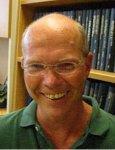 PhD (University of Cambridge, 1992), FRHistS
Telephone: 519-438-7224 ext. 608
Email: wacres@uwo.ca
Office: Lawson Hall 2245
---
Research Interests
Professor Acres' current research is focused on "Breaking Trust and the New England Company at the Grand River Mission, 1827-1934" and "John Strype, New Histories and Old Religion, 1680-1737."
---
Selected Publications
"The Burghley Letters" Cambridge for the Royal Historical Society, 2017
"Exploring Religion" Oxford, 2014
Reviews: "Masques and interpretations" Journal of Medieval and Renaissance Drama.
"Burghley", Review for Seventeenth Century Conference Papers: Pacific Coast Conference in British Studies, 2001, Stanford.
"The Idea of Britain" " Frontiers of 'British' political culture, 1590-1603" American Historical Association, submitted, for San Francisco, January 2002.