Our Students
To find out more about our students and their projects, check out our students' blogs.
For previous students in our program, click here.
2020-21 Students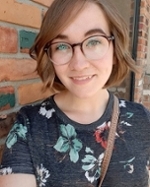 Kat Bezaire graduated from the University of Windsor with Bachelors Honours degrees in History and Modern Languages (German Option). Growing up, Kat was always interested in museums; she loved to hear the stories of the past and could spend hours gazing at artifacts. Throughout her undergraduate years, she spent her time volunteering and working for the Canadian Transportation Museum and Heritage Village (CTMHV), Museum Windsor, and the History Student Association.
Kat performed several roles during her two summers at the CTMHV. As historical interpreter, her research into the site's buildings enhanced the Village's tour packages and her project on the Jack Miner Homestead is in the process of being published. As the Assistant Education Coordinator the following year, Kat created an enormously popular senior's outreach program that focused on memory and storytelling. At Museum Windsor she was involved in exhibit development as well as educational programming. Kat hopes to become a coordinator either in education or exhibition for a museum or historic site and is excited to follow this dream as a member of this year's MA Public History Program.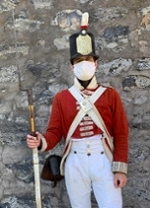 Jake Breadman graduated in 2018 with a B.A. in History from Brock University where he is just completing his M.A. in History. His major research paper focused on the politicization of Sir Isaac Brock in Upper Canada and Canada West from 1812 to 1859. Jake's interests include colonial Canadian history, particularly the War of 1812, and the Upper Canada Rebellion of 1837-1838. He is also interested in historic monuments, social memory and amnesia, environmental history, sensory history, and the nineteenth-century British army. He has worked at numerous public history sites, such as Fort George National Historic Site, Brock's Monument, and Old Fort Erie, and has volunteered with the Niagara Historical Society and Museum and the Brock University Historical Society.
Jake's academic and public history interests intersect well. During his M.A., he wrote essays on the social memory and amnesia of the War of 1812 in the Journal of Major John Norton and of the Mau Mau Uprising in post-colonial Kenya during Jomo Kenyatta's presidency from 1963 and 1978. The latter in particular focused on the maintenance and destruction of certain colonial-era British monuments and the erection of new monuments to historically significant Kenyans. While pursuing his M.A. in Public History at Western University, Jake will continue to study how historical myths are born and propagated and what role public history forums such as museums, monuments, and memorials play in the dilution or dissemination of myths.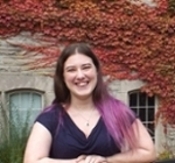 Victoria Burnett graduated from the University of Western Ontario (2020) with an Honours B.A., majoring in Classical Studies and the Arts and Humanities. During her time as an undergraduate, Victoria was an active executive member of the Classics Society and a voting member on the Arts and Humanities Students' Council. Through the Classical Studies Department and her enrollment in the School for Advanced Studies in the Arts and Humanities (SASAH), Victoria participated in the Vindolanda Archaeological Field School (2019) and undertook a semester long internship with London's Museum of Ontario Archaeology. Working in conjunction with London Fringe and City Studio, Victoria assisted in the research and writing of a walking tour focusing on the city's history of mental health care through the lens of Richard Maurice Bucke, a superintendent of London's Asylum for the Insane. Under the supervision of Professor Mike Dove and the Soc Sci Dean's Office, Victoria assisted in creating a comprehensive history of the Faculty of Social Science at Western to celebrate its 50th anniversary.
Victoria has worked in the heritage and culture field for the past six years in a wide variety of roles, including researcher, curatorial assistant, volunteer coordinator assistant, excavation site assistant, and historical interpreter. Organizations have included the Museum of Ontario Archaeology, Historic Fort Willow, Coldwater Historic Mill, and Huronia Museum & Huron/Ouendat Village. At Western, Victoria is excited to expand her field of study into digital history and the new and continuing ways in which history is being re-examined in the current sociopolitical climate.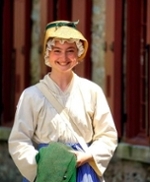 Ivy Cooley graduated from Brock University (2020) with a B.A. (Honours) in History. Throughout her degree, her research mainly focused on 19th century British society. This past year she undertook a thesis on London department stores and their potential to both liberate and control customers. She also delved into military history, publishing her article "Public Perception of the Illustrious Redcoat: An Examination of Martial Image During the Napoleonic Era," in Brock University's peer-reviewed undergraduate academic journal The General (Vol.5, 2020). While completing her studies she volunteered at Concordia Lutheran Theological Seminary, where she scanned rare texts ranging from the 16th to the 19th centuries.
Professionally, Ivy has spent the past three summers employed at Old Fort Erie, where she led specialized guided tours, narrated demonstrations, and participated in various re-enactments. She is passionate about engaging both the young and old on her guided tours and hopes to inspire visitors to reflect upon history. Ivy is excited to widen her experience in the museum field and develop more archival skills during her time at Western.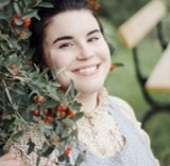 Elisabeth Edwards graduated from Western University in 2020 with an Honours B.A. in Media, Information, & Technoculture and English Literature. Throughout her undergraduate degree, Elisabeth's research centred around Indigenous cultures and epistemologies, especially in relation to heritage conservation and Indigenous co-management of resources in national parks.
Elisabeth has worked for Parks Canada for seven consecutive summer seasons as a student interpreter. In this role she created unique educational programs, engaged with public visitors, and conducted historical research. She has spent the last two summers as an interpreter at Georgian Bay Islands National Park, learning about the traditional cultures, languages, and homelands of the Anishinaabe and Métis peoples of Georgian Bay. She is passionate about sharing stories that respect and acknowledge Indigenous sovereignty in relation to traditional lands, waters, and resources. An avid explorer, you can find Lis either out in nature searching for reptiles and cool critters or with her nose in an identification guide looking to learn something new! Elisabeth is especially excited to continue to research and develop new methods of heritage presentation and conservation within Canada's national parks.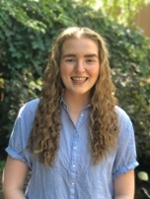 Katie Gaskin graduated with high distinction from the University of Toronto with a B.A. (Honours) Specialist in History and Major in Art History. Her undergraduate research focused on histories of violence and commemoration in Latin America and Europe. She is primarily interested in how children engage with historical ideas and the role of education in Public History. Her main interest for Art History is Graeco-Roman sculpture.
During her undergraduate degree, Katie focused on working with kids. She volunteered at her alma mater teaching lessons and helping with projects in the history department. This past year for example, she taught an entire sub-unit of history on the Holocaust for a Grade 10 class. Katie also volunteered at The Royal Ontario Museum, where she guided March Break children's activities in the Graeco-Roman Gallery and studied conservation in hands-on labs using the Museum's collection.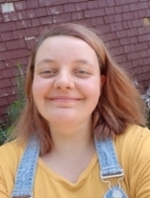 Kestra Greer graduated with from the University of Prince Edward Island with a B.A. Honours History and a minor in Anthropology. Her undergraduate thesis focused on the intersection between social and medical history during the American Civil War. Kestra has worked in the Sir Andrew MacPhail Homestead as well as in the P.E.I. provincial artifact storage, both guiding tours and maintaining artifacts. Her research interests include medical history, the history of agriculture and labour history, especially the role of women in children in the Canadian workforce.
Kestra's plans to continue researching the connections between society and science in history, focusing on how science was understood and utilized by ordinary people. As most of her work experience is in preserving and displaying physical artifacts, Kestra hopes to broaden her research skills and familiarity with digitization efforts. She looks forward to putting her existing experience in public history to use as well as learning new skills at Western.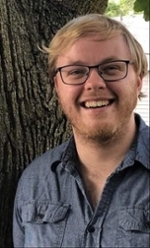 Patrick Kinghan graduated with distinction from Huron University College in 2020 with an Honours B.A. in History and a minor in Public History from Western University. His research for his undergraduate thesis investigated class and gender tensions among Irish American men in the mid-19th century and how those tensions erupted in the 1863 New York Draft Riots. During his time at Huron, Patrick was a part of several public history course projects including one that developed scripts for a historical walking tour about the history of mental illness treatment in London, Ontario, and a personal research project on Historical Reenactment and its place in teaching the public about the social history of the military.
Patrick has spent the last two and a half years as a research assistant for a SSHRC-funded nationwide project called The Black Press, which aims to digitize Black Canadian newspapers from the 19th and 20th centuries in an effort to provide open access to researchers and the public. Patrick has also spent the past two summers working at the Uxbridge Historical Centre as their programming associate, taking Uxbridge's local history and making it digestible for children. Patrick's present research interests, as he enters Western's Public History program, focus on race and gender history in a Canadian context, particularly regarding topics related to Black Canadian history. He finds that educating people who have little or no background in history is especially fulfilling and is eager to learn more about the methods for best presenting Black Canadian history for public audiences.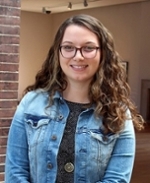 Robin Marshall graduated from the University of Ottawa in 2020 with an Honours B.A. in Histoire de l'art and Études autochtones. Being Franco-Ontarian, she pursued her undergraduate studies in French and hopes to continue to incorporate French in her future projects and career. Her research interests include Canadian history, art history and Indigenous issues. Robin was able to explore these subjects further while completing two major projects during her studies in Ottawa. In 2018, she conducted research at the University of Ottawa and the Missionary Oblates of Mary Immaculate Archives in order to relate the foundation of the University and the colonization and displacement of the Algonquin communities that resided in Ottawa. This led to the creation of her first publication, Les complices d'une expropriation. That following year Robin completed a seminar presentation entitled, Food Sovereignty for the Next Generation: Indigenous food sovereignty within Nunavut and Nunavik homes, which delved into food insecurity among Northern Inuit communities. The project creatively connected Inuit art with Indigenous food sovereignty information, data, and perspectives.
Professionally, Robin has worked for Sainte-Marie among the Hurons (Midland, ON), the MacLaren Art Centre (Barrie, ON), and the Canadian Museum of Nature (Ottawa, ON). She spent her time interpreting local history, providing in-depth interactive tours, animating gallery spaces, and updating interpretative and didactic tools. Robin is passionate about sharing knowledge and making history interesting and accessible for all. She is excited to enhance her knowledge and expertise in history this year at Western and mould these elements into employable skills that will be used to reinforce the public's connection to history and culture within museums.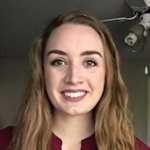 Julia Richards graduated from the University of Western Ontario (2019) with an Honours B.A. in History. Her research interests during her undergraduate career centred around social history, particularly women's and gender history in the 19th and 20th centuries.
She has spent her summers working in various museums in the Hamilton and Niagara region where she fostered her interest in museum work. She first worked at the RiverBrink Art Museum facilitating tours of the historic town and engaging with the patrons. She later moved into an archive's technician role at the Dundas Museum and Archives, digitizing photographs and further documenting the collection. Much to her excitement, she was able to create an online exhibit showcasing decades of women's fashion that featured the museum's extensive textile collection. Julia is looking forward to continuing her studies at Western and furthering her career in museum work.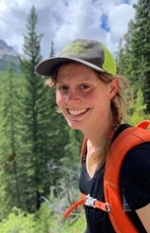 Margaret Schultz graduated from the University of Alberta in 2018 with a B.A. Honours in History. Her undergraduate essay focussed on the self-presentation of women in nineteenth-century Red River, using the letters of the Alexander Ross family. An edited version of the essay was published as "Fault Lines: Race and Gender in the Fur Trade Family of Alexander Ross" in the Fall 2019 edition of Manitoba History.
After graduation, a search for experience in public history led Margaret to work as a Natural/Human History Interpreter for the City of Edmonton, delivering programs at the Muttart Conservatory, John Janzen Nature Centre, and John Walter Museum. A highlight was the opportunity to develop and deliver day camps for the John Walter Museum, since this gave Margaret an entire week to convince children that Edmonton's history is wonderful and exciting. In the spring of 2020, Margaret also wrote a short, locally focussed history of agricultural drainage in central Alberta, which will be distributed at the centennial of the Hay Lakes Drainage District in spring of 2022. While at Western, Margaret hopes to develop skills to enable the Canadian public to meet their local histories, and is looking forward to working with other history professionals.