Shelley McKellar
- The Jason A. Hannah Chair in the History of Medicine
- Professor (Joint Appointment with the Department of Surgery)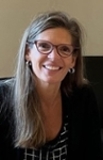 PhD, University of Toronto, 1999
Telephone: 519-661-2111 ext. 84990
Email: smckell@uwo.ca
Office: Lawson Hall 2227
Office hours: Fall Term 2023 - Mondays, 11:30- 1:30 pm                                                                                                                    Winter Term 2024 - Tuesdays, 11:30- 1:30 pm                                                                                         History of Medicine at Western
---
Research Interests
Professor McKellar studies the history of medicine and health care, with a special interest in the history of medical technology, instruments and devices, the history of surgery, and medical biography.
---
Teaching Experience
Professor McKellar teaches the history of medicine, the medical profession, and related historical aspects of 'doctoring' (highlighting the dynamic interrelationship between medicine and society through history) to medical students in the Schulich School of Medicine and Dentistry.  In the Faculty of Social Science, she teaches the history of medicine, medical technology, and related health care aspects of class, race, gender, sexuality, and disability to undergraduate and graduate history students. She advises graduate and medical students on a variety of medical history projects.
---
Major Research Projects 
Professor McKellar is busy on a new book project, entitled "Cutting for Purpose: Instruments and Intentions in the History of Surgery," which is an object-centred study exploring how surgical instruments and the act of cutting shaped 19th century medical practice. Using a material culture framework and case-based approach, this project traces the introduction and adoption (or rejection) of various "new" surgical instruments, related implications for patients and clinical management of select medical cases, the dynamic nature of medical ideas and practices, the role of tacit knowledge, and the nature of professional expertise during the 19th century.

Professor McKellar also curates the Medical Artifact Collection, which is a university study collection, representative of late 19th- and early to mid-20th century practice and teaching of health and medicine in southwestern Ontario. It can be viewed online at www.medicalhistory.uwo.ca. 
---
Select Publications
Books Authored
Transforming Dentistry: The Rise and Near Demise of Dentistry at Western University  with David J. Kenny (University of Toronto Press, 2022).  392 pp.

 This book reveals the history of Western's dental program as a spirited and gritty story of grand visions, strong personalities and contentious leadership. Focusing on the years from 1965 to 2015, Transforming Dentistry highlights Western University's ambitious plans to create and situate a dental program within a health sciences complex; the practical challenges involved in implementing a curriculum and populating a new school; the influence of key dental faculty, community dentists, and students in shaping the program; and the school's near closure during the 1990s.

Artificial Hearts:  The Allure and Ambivalence of a Controversial Medical Technology (Johns Hopkins University Press, 2018).  384 pp.

 This book explores the controversial history of the development and clinical use of artificial hearts, from the 1950s to the present day, offering a fascinating case study of an imperfect technology that speaks to questions of expectations, limitations and uncertainty in a high-technology medical world.

Medicine and Technology in Canada, 1900-1950 . with Allison Kirk-Montgomery. Transformation Series #16 (Ottawa: Canada Science and Technology Museum, 2008). 171 pp.

This volume examines the various technological developments in Canadian medicine from 1900 to 1950, highlighting larger patterns in medicine, identifying Canadian contributions, and considering the impact of these innovations on Canadian society.

Surgical Limits: The Life of Gordon Murray (University of Toronto Press, 2003). 270 pp.

This biography chronicles the life of one of Canada's most prominent and controversial surgeons, Gordon Murray (1894-1976), discussing Murray's surgical ingenuity and skill, and how he saved numerous lives through his advances in heart and vascular surgery, his experimental cancer treatment, and his development of a kidney dialysis machine while also engaging in larger issues relating to the limits of surgery, the modern medical research endeavour, and the rising power and authority of the surgeon.
---
Books Edited
Essays in Honour of Michael Bliss: Figuring the Social. Co-edited with Alison Li, Elsbeth Heaman. (Toronto: University of Toronto Press, 2008). 491 pp.

A collection of essays, predominantly written by former doctoral students of Canadian historian Michael Bliss, discuss his career, his impact on the study of history, and the writing of social and medical history in Canada in the late twentieth century.
---
Chapters in Books
"History of Mechanical Circulatory Support," Mechanical Support for Heart Failure: Current Solutions and New Technologies, edited by Jamshid H. Karimov, Kiyotaka Fukamachi, and Randall C. Starling (Springer Nature, 2020), chapter 1.
"Disruptive Potential:  The 'Landmark' REMATCH Trial, Left Ventricular Assist Device (LVAD) Technology and the Surgical Treatment of Heart Failure in the United States", Technological Change in Modern Surgery: Historical Perspectives on Innovation edited by Thomas Schlich and Christopher Crenner (Rochester, NY: University of Rochester Press, 2017), 129-155.
"Medicine and Technology in the United States", The Oxford Encyclopedia of the History of American Science, Medicine, and Technology, edited by Hugh R. Slotten (Oxford University Press, 2014): 73-8.
"Limitations Exposed:  Willem J. Kolff and his Contentious Pursuit of a Mechanical Heart", in Essays in Honour of Michael Bliss: Figuring the Social , co-edited by Alison Li, Elsbeth Heaman, and Shelley McKellar (University of Toronto Press, 2008): 400-434.
"Cardiac conditions", Encyclopedia of Disability edited by Gary L. Albrecht (Sage Press, 2006), pp.219-221.
"Hearts, artificial", Encyclopedia of Twentieth-Century Technology , edited by Colin A. Hempstead and William E. Worthington (New York: Routledge Press, 2005). 2 vols.
---
Journal Articles
---
Research Presentations
Sept 23, 2023 – "Decontextualizing and Recontextualizing Medical Objects: The Role of Imagination, Connections, and Relevancy in Teaching with Medical Collections," New Horizons for Medical Museums and Collections Conference, Rijksmuseum Boerhaave, Leiden, the Netherlands
May 18, 2023 – "The Medical Artifact Collection at Western University," Canadian University Medical Collections: Status, Successes, and Challenges 2023 Symposium, McGill University, Montreal
May 11, 2023 – "Creative Spaces: Evoking Collection Curiosity through Artifact Photography," LAMPHHS meeting, University of Michigan, Ann Arbor, Michigan
Feb 17, 2022 – "Medical Artifacts: A Hidden History? Exploring Physician Practices through the Material Culture of Medicine," Middlesex-London Kiwanis
Dec 1, 2021 –"'Last Resort' Sentiments and Implications: Cutting, Instruments, and Technology in the History of Surgery" 2021-2 MacLean Interdisciplinary Lecture Series, MacLean Center for Clinical Medical Ethics, University of Chicago Medicine
Aug 9, 2021 –"Lady Medicos: Dr. Jennie Kidd Trout and the Audacious Feats of Women in Medicine" University Women's Club of Toronto
Apr 6, 2021 – "Cutting as Cure,"New Histories of Medical Technology—A Molina Symposium on the History of Medicine hosted by Johns Hopkins School of Medicine and the University of Delaware
Feb 25, 2021 –"'The operation occasions so little suffering …': The Tonsil Guillotine, Tonsil Excision and Surgical Knowledge in the 19th Century,"  Medical History Collective, University of Ottawa
Feb 11, 2021 – "Culture Shock! The Impact of Pandemics"Panelist, Heritage Fair 2021, London Heritage Council
Jan 12, 2021 – "Knives, Guillotines or Scissors? Tonsil 'Cutting' and Surgical Knowledge in the 19th Century,"Northern Ontario History of Health & Medicine Group and NOSM Surgical Interest Group, Northern Ontario School of Medicine, Thunder Bay, ON
Nov 23, 2020 – "The Decision to Cut: Removing Hearts and Tonsils in the History of Surgery,"Calgary History of Medicine Society (CHoMS), University of Calgary, Alberta
Oct 28, 2020 – "Cutting and Pain: The Excision of Tonsils before & after Anaesthesia,"The Ether Day Celebration Lecture, Faculty of Medicine, Dalhousie University, Halifax NS
Oct 15, 2019 -- "Artificial Hearts:  Haskell Karp, Dick Cheney and other Sensational Patient Cases,"University of North Carolina at Chapel Hill School of Medicine, Chapel Hill, NC
Sept 24, 2019 -- " 'Lady Medicos': Dr Jennie Kidd Trout and the Audacious Feats of Women in Medicine,"   Canadian Federation of University Women (CFUW) Stratford, ON
---
Displays & Workshops
Teaching Anatomy and Microscopy at Western, Dept of History, 2nd floor Lawson Hall  (2019)
"Phrenology," "Nurse's Uniform," "Quack Medicine Treatments", Object Profile displays, Lawson Hall, Western U (2015)
"Wounded! Front-line Medical Care in the First World War", Case display, Lawson Hall and Medical Sciences Building, Western U (2014)
"Childbirth: Tools of the Physician", Dept of History, 2nd floor Lawson Hall (2013)
"Behind the Display", Touring the Medical Artifact Collection at Western, Doors Open London (2012)
"Instruments and Devices: The Material Culture of Medicine", showcasing the Medical Artifact Collection, D.B. Weldon Library, Western (2011)
"Toothkeys and Forceps: Tools of the Dentist", "Teaching Anatomy and Microscopy at Western", "Scalpels and Stethoscopes: The Doctor's Instruments", Case displays celebrating the 130th anniversary of Western's Medical School, Medical Sciences Building, Western (2011)
---
In The News
---
Awards & Distinctions
2019-2021 - Western Faculty Scholar
Award recognizes significant recent scholarly achievements in teaching or research, Office of the President, Western University
2010-11, 2012-13 - USC Teaching Honour Roll
Award of Excellence in Teaching, Western University