From studying at Western to directing the UNHCR, alumna Diane Goodman shares her story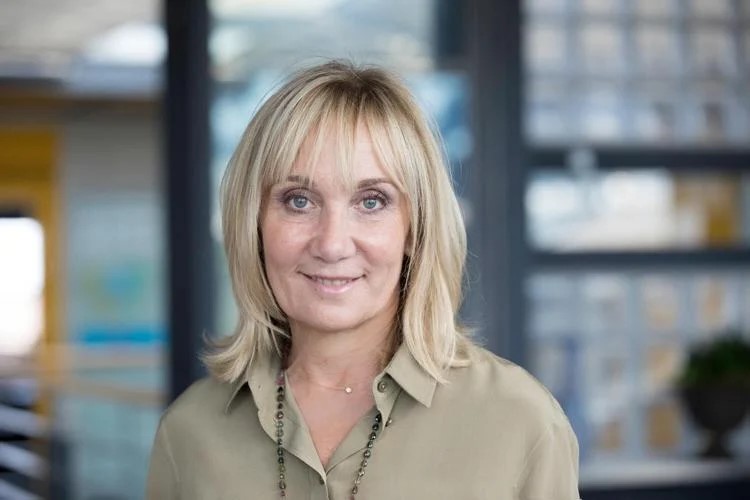 By Danielle Paul, Western Gazette, October 20, 2023
Diane Goodman knows a thing or two about following your heart — she's followed hers all over the world.
Since graduating from Western University in 1979 in history and English, Diane has done human rights work with organizations like the United Nations High Commissioner for Refugees.
In 2006, she joined the UNHCR as a senior legal officer, working in Sudan, Cambodia and Nepal, where she would meet with asylum seekers and help legally protect refugees.
Following her years working in various countries, Diane relocated to Geneva in 2013 and became the deputy director for emergency operations in Europe. 
Diane recalls her most recent experiences helping the refugees and migrant emergency in Europe where Syrian refugees were fleeing, and coming to different countries like Greece and Italy.  
"[I was] seeing the strength and the courage of refugees, walking with them on their path and trying to make their reception better because the reception conditions in Europe were terrible. They were appalling, worse than I've ever seen in many other countries that I lived in," says Diane.
But human rights work wasn't always her career choice. After her years at Western, she then went on to earn two more advanced degrees at the University of Toronto's Faculty of Law. She briefly worked at a large corporate law firm but realized the job didn't align with what she wanted to do — so she took a leave of absence and never went back.
Diane's older sister, Joanne Goodman, tragically passed away in 1975 during her second year studying history at Western. The loss impacted Diane's life.

Courtesy of Diane Goodman

Diane (pictured left) and her sister Joanne (pictured right).
"My sister's death really changed everything for me," says Diane. "I'm not sure I would have lived the life that I ultimately chose to live if she hadn't died. It made me really appreciate everything I had, and appreciate life and make sure that I really did something that I love."
In 1975, the Goodman family established the Joanne Goodman Lecture Series in Western's history department — where every fall, a distinguished historian comes to speak on important historical events at the university for a few days — in honour of their daughter.
Diane was in attendance at this year's lecture series on British colonialism in Africa. She believes the lectures are a great way to carry on her sister's legacy.
"They pass away, and especially when they're young, nobody knows about them in a way," says Diane. "Now it's been almost 50 years, and her memory is kept alive. It's nice for me."
Diane started at Western just after Joanne passed as a way of "keeping the connection" to her sister.
When Diane left her corporate law job in her late 20s, she ended up in Norway. It was there she started her humanitarian work on women's and children's rights at the Humans Rights Institute.
One of her biggest challenges was pursuing her passion for humanitarian work and maintaining a family life.
Diane was always working at a family-duty station, which meant she could live with her husband and children. However, when she lived in Sudan, the station's conditions changed and she would not be able to live with her family. 
It was a challenging time for Diane, because she was instructed to put her children in boarding school — something she didn't want to do. She sought advice from the ombudsperson, who helped support her to be stationed at a family-duty station in Nepal, where she worked from 2009 to 2013.
Following her role as deputy director, in 2018 she became the senior coordinator for prevention and response to sexual exploitation and abuse and sexual harassment.
Diane's position was new for the UNHCR and was created in response of the more global "#metoo" movement – which was a global social media movement against sexual violence, led by survivors. 
The goal of the position was to find ways to look into the systems within the UNHCR, create an effective system of reporting and figure out how to support survivors of sexual assault and abuse — between colleagues, and also between workers and refugees. 

Courtesy of Diane Goodman

Diane Goodman in Serbia speaking
 with asylum seekers who were fleeing to Europe, July 2015.
"There were challenges of sexual exploitation and abuse by humanitarian workers or staff of refugees, which is terrible. No one wants to talk about that and sexual harassment of colleagues," explains Diane. 
She explains she met many amazing women in that role and every one of them she was able to draw huge inspiration from.
Diane stayed in the role until she retired from the UNHCR this year — but she prefers to use the word "graduated." She believes there are many negative connotations attached to retirement, and still wants to be able to work, contribute and learn all throughout her life.
Now, Diane is figuring out what her next steps are. Geneva has been her homebase for the last 10 years, but now that's shifting.
"Being and living in so many places and trying to create a home wherever I was, and drawing on the culture and the influence in the art — that was a great aspect," says Diane.  "I still don't know if I'll have a permanent home. I'm sure I'll find one."