Our Faculty
Michael Dove
Director and Internship Coordinator, M.A. Public History Program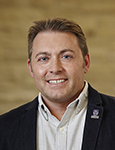 Position: Assistant Professor
Email: mdove2@uwo.ca
Telephone: 519-661-2111 ext. 84996

Office: LWH 1207



Research Interests

Professor Dove specializes in public history, early Canadian history, and the business and social history of the global maritime world in the Early Modern Period (c.1500-1800). He is especially interested in the operation of commercial trading companies including the Hudson's Bay Company, as well as the growth and decline of piracy during the seventeenth and eighteenth centuries. He is currently researching the history of London's historic Labatt Park, the oldest continually operating baseball grounds in the world.

 Master's level supervisory privileges
---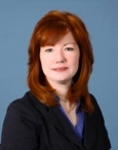 Position: Professor
Email: mhamilt3@uwo.ca
Telephone: 519-661-2111 ext. 84973
Office: LWH 2216

Research Interests

Professor Hamilton is a Public Historian whose research focuses on historical and contemporary issues surrounding museums and heritage, social memory and commemoration, cultural identity and issues of representation, usually in regards to Aboriginal peoples in Canada.

 Master's & Doctoral Level supervisory privileges
---

Position: Assistant Professor
Email: tcompeau@uwo.ca
Telephone: 519-661-2111 ext. 83645




Research Interests

Professor Compeau researches the cultural history of colonial North America and the Atlantic World with a special interest in honour culture and loyalism in the American Revolution. He also explores the application of augmented reality technology for public history.
---

Position: Professor
Email: amaceach@uwo.ca
Telephone: 519-661-2111 ext. 84993
Office: LWH 2268

Research Interests

Professor MacEachern is an environmental historian of Canada.

Master's & Doctoral Level supervisory privileges
---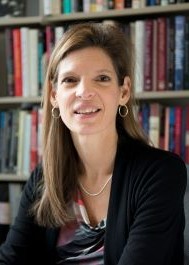 Position: Professor
Email: smckell@uwo.ca
Telephone: 519-661-2111 ext. 84990
Office: LWH 2227
History of Medicine at Western

Research Interests

Professor McKellar studies the history of medicine and disease, with a special interest in the history of medical technology, instruments and devices, the history of surgery, and medical biography. She is also the curator of the Western Medical Artifact Collection.

 Master's & Doctoral Level Supervisor Privileges
---
Position: Associate Professor
Email: rmacdou@uwo.ca
Telephone: 519-661-2111 ext. 85305

Office: LWH 2228

On Sabbatical July-Dec 2021

Research Interests

Professor MacDougall studies the history of the late 19th and 20th century United States with a special focus on the cultural and political history of information, communication, science, and technology.

 Master's & Doctoral Level supervisory privileges
---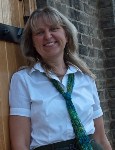 Position: Associate Professor
Email: asendzi2@uwo.ca
Telephone: 519-661-2111 ext. 84377

Office: LWH 1222

Research Interests

Professor Sendzikas specializes in 20th century U.S. and military history. Her research interests include the U.S. Submarine Service, particularly during WWII; prisoner of war issues;Canada-U.S. relations; and Cold War culture and society

Master's & Doctoral Level supervisory privileges
---

Position: Assistant Professor
Email: dspanner@uwo.ca
Telephone: 519-661-2111 ext.83645




Research Interests

Professor Spanner's research interests include Archival Studies, Reference Services and Outreach Development, Conservation and Preservation Management and Ontario History 
---

Position: Professor
Email: wturkel@uwo.ca

Office: LWH 2267

Research Interests

Professor Turkel's research interests include computational history, Big History, STS, physical computing, desktop fabrication, sound and electronics.

 Master's & Doctoral Level supervisory privileges
---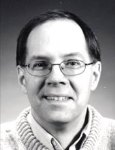 Position: Professor
Email: jvance@uwo.ca
Telephone: 519-661-2111 ext. 84974
Office: LWH 2247

Research Interests

Professor Vance teaches military history, Canadian history, and social memory. His current research focuses on the First World War, Canadian culture, and prisoners of war. He also curates the Wartime Canada collection.

Master's & Doctoral Level supervisory privileges
---