NEWS
A Unique Canada 150 Project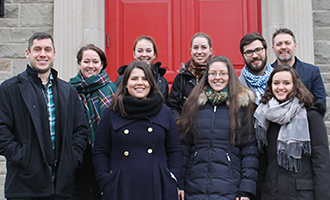 A wonderful article about Public History students in the Faculty of Social Science's News and Updates begins: "Students from Western's MA Public History Program have contributed to A Driving Force: Women of the London, Ontario, Visual Arts Community 1867-2017, a unique Canada 150 project, being developed as a multimedia website by McIntosh Gallery. The project explores the role of women in London and the south-western Ontario art community, but had a more concrete goal for the students in their introductory public history graduate course." To read more, please click here.
---
RCR Museum and Public History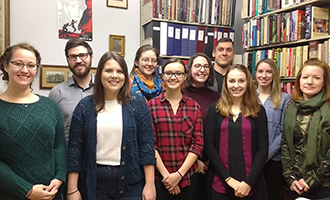 Our project explores themes such as collective memory and grief in the aftermath of the First World War. Read the full article here.
---
ANNOUNCEMENTS
Intent to Register for Undergrads
If you intend to return in September 2017, please complete your Intent to Register process using the online service. The deadline for doing this is March 31, 2017. More information here.
---
USC Teaching Honor Roll for 2015-2016
Congratulations to everyone who was named to the USC Teaching Honor Roll for 2015-2016.  This award goes to instructors who have an average of 6.3 or higher on their course evaluations. See the list here.
UNDERGRADUATE
GRADUATE